Please note that the some plot info of Season 2 was taken from Wikipedia. The admins don`t own the information sent here.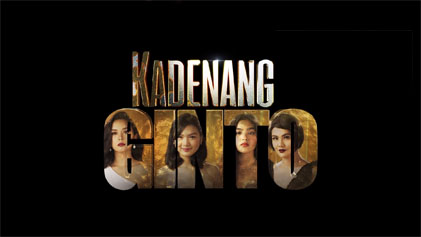 Plot
As Robert is presumed dead, Daniela and Marga learned that Romina and Cassie will get most of Robert's wealth and properties. Alvin and Hector frame Romina for killing Robert in order to retrieve Cassie's wealth. Romina is hurt by an inmate, Cindy but is helped by Pilar, a fellow inmate who helps her shape a braver and fighter attitude. While Romina is in jail, Daniela and Marga physically and verbally hurt Cassie. With the help of Bernard, Romina is then bailed out of jail, who is soon exonerated and declared not guilty from the court.
After Romina is released from prison, Daniela becomes the CEO of Camila Sardines and Carlos opens a car shop with his family. Marga begins to feel lonely as her parents are busy with work, and attempts to commit suicide. She is then saved by Romina who tells her the value of life and love. Kristoff begins to court Cassie and they strengthen their bond and relationship as they work alongside togethter at a diner for Sir "Wacky" Joaquin as a summer job. At Romina's anniversary, she finds out that Daniela has been making her crazy, so she pretends to have a knife in herself so Daniela would be crazy. Daniela wants Romina gone, so she asks Hector to make a plan. The plan went wrong and hit Romina's car when Kristoff and Cassie was inside. They both get sent to the hospital, Kristoff had a neck injury and several other ones, and Cassie lost lots of blood and had several injuries too. Romina finds out that she needs to find a AB negative blood donor in 24 hours or else Cassie will die.
Daniela decides to give Cassie blood but in one condition, Romina has to give all of her and Cassie's inheritance to Daniela. Romina agrees and gets Cassie back but she is poor now. Jude overheard Daniela and Savannah talking about Cassie being Daniela's real sister and Jude finds out the truth too. Jude runs to Romina but a crazy man got Marga and treatened to kill her if they didn't give him the doctor who killed his daughter. Jude gets Marga but gets shot by Hector. Jude gets treated in the hospital.
Unfortunately for the Bartolomes, Jude passed away while he was treated. Romina was later fired by Daniela, while the Camila employees support her by taking off their ID`s. Now the Mondragons are now poor, they are trying to live their normal life as usual. Romina, however, stumbled across a man named Leon at a crossroad. Cassie on the other hand, tries to continue studying at Maxwell. Meanwhile, Daniela is looking for ways to make Romina`s life harder.
Community content is available under
CC-BY-SA
unless otherwise noted.